Please note that Craig's Way is closed, the area is not safe due to extensive damage from the hurricane.
…into the soul of the forest
Craig's Way footpath is for travel by foot or snowshoe. You are invited to move through this path slowly and silently, to fully take in your surrounding, and to be respectful of other beings that live here. To keep human impact to a minimum and for safety, please stay on the path.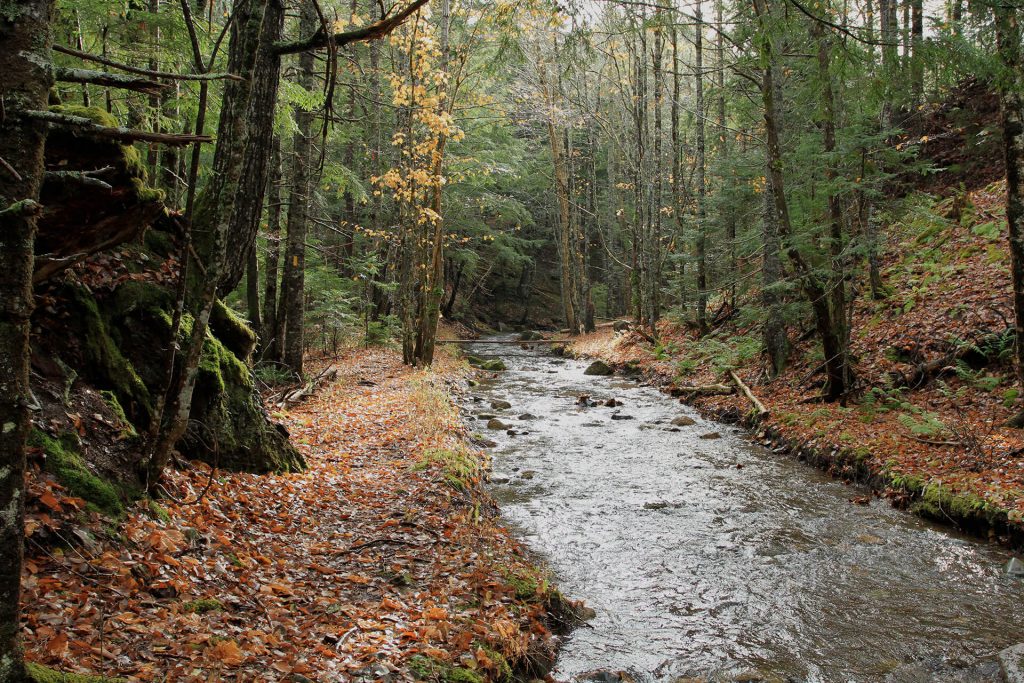 Allow about one and a half hours to walk the trail at a relaxed pace. The terrain is challenging with steep hills, narrow ledges, uneven and slippery surfaces underfoot. Please use caution- this is a wild place. Ensure you leave this place as unchanged as possible by your presence- food or garbage discarded in the forest increases risk to humans and wildlife.
We hope you feel some connection with home here. May you also be inspired to create a space of your own that evokes your experience of Craig's Way.
Directions: You will travel through the village of Scotsburn, 6km past Scotsburn you will see a sign for Elmfield, turn left. You will travel about 2 km down Elmfield Road. The first dirt road on the right is MacBeth Road. Travel up Macbeth until you come to the bridge. The footpath is located on the sharp turn just after you cross the bridge on the left.
The footpath is named for a young friend and supporter, Craig Chenell, who developed a deep and enduring relationship with nature through his experiences at Redtail Nature Awareness. Craig died in a motor vehicle accident in 2009, days before he was to launch his own fundraiser for the Sheltering Forests project. We invite you to join us in creating a legacy in Craig's name, a path into nature.
Craig's Way embodies the land values that we have spoken of since first launching the Sheltering Forests campaign. It was an important first project of Friends of Redtail Society because it is an expression of the principles and goals so fundamental to the Society.
Through Craig's Way we hope to:
Introduce the community to the deep ecological values we espouse, in a practical way. Craig's Way is a symbolic invitation for us, as humans, to deepen our relationship with nature;
Demonstrate more respectful land use, inspired by the deep ecological premise of non-human centred decision-making;
Maintain biodiversity, habitat and wild spaces-the setting is a naturally regenerating Acadian forest, Nova Scotia's indigenous forest type, which is considered to be among the most endangered of forest ecosystems in North America;
Facilitate community gathering for the purpose of education, learning, research, and sharing;
Encourage community participation in the health and wellbeing of the bioregion;
Use the land base as a space to help the community understand, explore and access the health benefits of nature bonding, while becoming better connected with the bioregion. Time spent in nature – whether walking, working the land or simply being still – is restorative; positively affecting one's mental and physical wellbeing as well as restoring an essential bond with the natural world.